UCHRONIA Extended - Savvy Contemporary Four-channel film installation, total length 90 min. (loop)

In Uchronia, each screen extends a shape-shifting tale of the ancient Persian love story, "Layla and Majnun", where presences made of dark matter come from the furthest parts of the universe to planet 52°N,13°E: Berlin, Germany, with the aim to realize their amorous union – an aim that would cause a cosmic catastrophe on their home planet. Earth enables them to incarnate into human bodies and become matter, offering the promise of finally realizing their love. But, the bodies they have chosen are freighted with their own physical and social baggage, entangling them in a series of earthly complications they struggle to understand and make efforts to move through. Each series of characters serves as a non-static vessel of the ancient tale underpinned by the yearning for corporeal proximity, societal sense-making, and love. A trans boy, older lovers, and children are the constellation of protagonists, respectively making the trio of chapters; each with alternate resolutions to the story, as well as their own matrixes of truth. "We carry the past together" is a mantra of the film that echoes throughout.

For the 4 + 3 = 1 exhibition at S A V V Y Contemporary, Azin Feizabadi made an installative iteration of Uchronia, separating the three chapters, assigning each an individual screen and a direction for the audience for the viewing, providing the opportunity to re-edit of the cinematic work.

Arlette-Louise Ndakoze & Kelly Krugman
On the occasion of the group exhibition
4 + 1 = 3 at Savvy Contemporary
Writer, Director: Azin Feizabadi
Production: Maximilian Haslberger, Amerikafilm
Cast: Michael Lewitscharoff, Elisabeth Helene Simon, Bashier Abou-Essah, Lina Erdogan, Vince Tillots, Ignazio Caporrimo et al.
Narrator: Jasmin Tabatabai
Director of Photography: Carlos Andrés López, Carlos Vasquez
Gaffer: Catalina Fernández
Music: Amen Feizabadi
Kamancheh Performance: Saba Alizadeh
Production Design: Merle Vorwald
Editor: Stephan Bechinger, Mohammad Abdel Gawad, Azin Feizabadi
Make-Up Artist: Nuria De Lario
Sound: Jaime Guijarro Bustamante,
Kai Ziarkowski, Simon Konrad
Sound Design: Jaime Guijarro Bustamante
Research and Assistant Director: Giorgi Gago Gagoshidze
Production Manager: Viktoria Stolpe, Caroline Kirberg
Funded by Medienboard Berlin- Brandenburg, Einstein Stiftung, Graduiertenschule der UdK Berlin, KKWV & Amerikafilm GmbH
Multi-channel installation version supported by Stiftung Kunstfonds Neustart Kultur 202
Pisces, August 2018
Short story in reference to UCHRONIA,
printed in
After Cinema
2019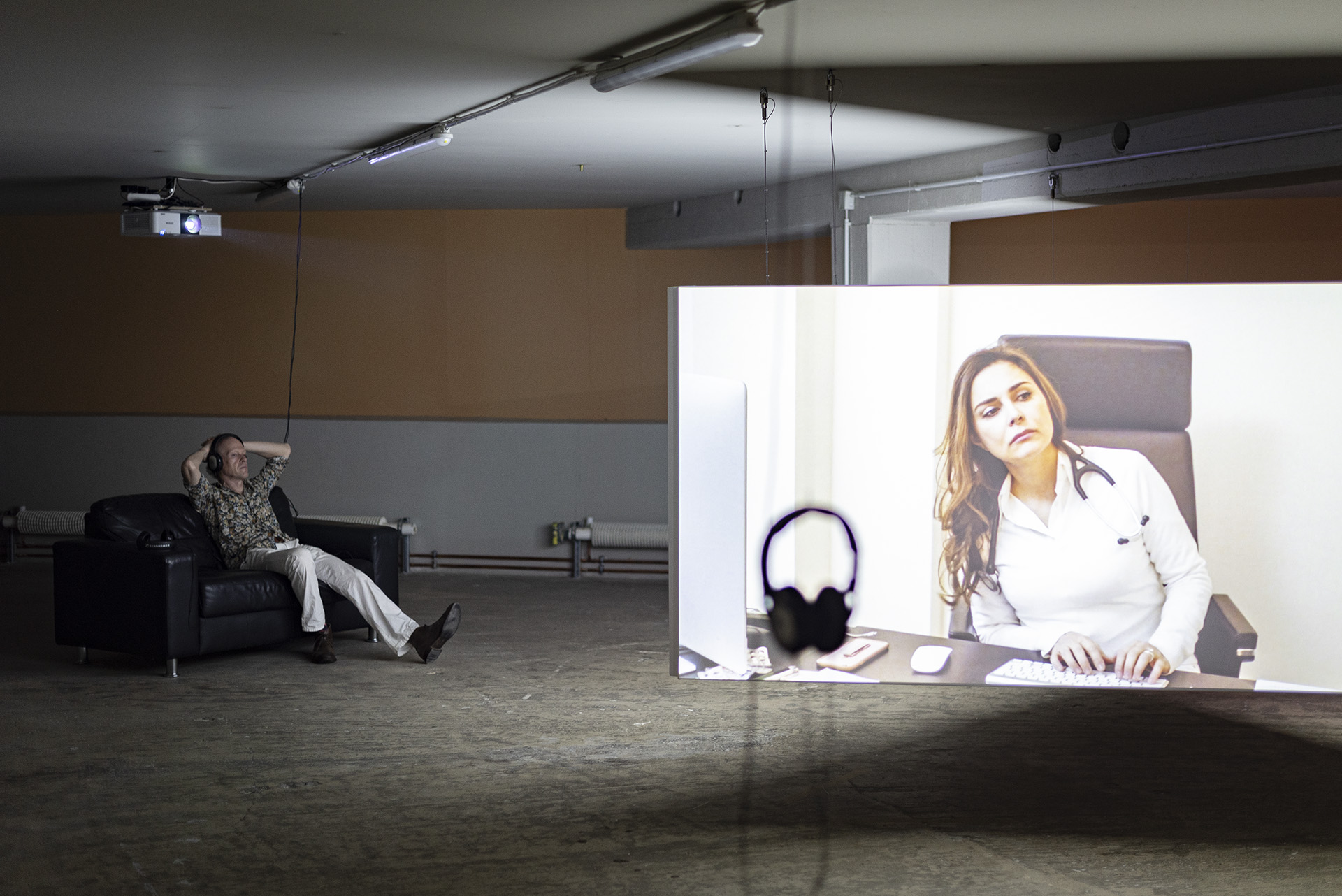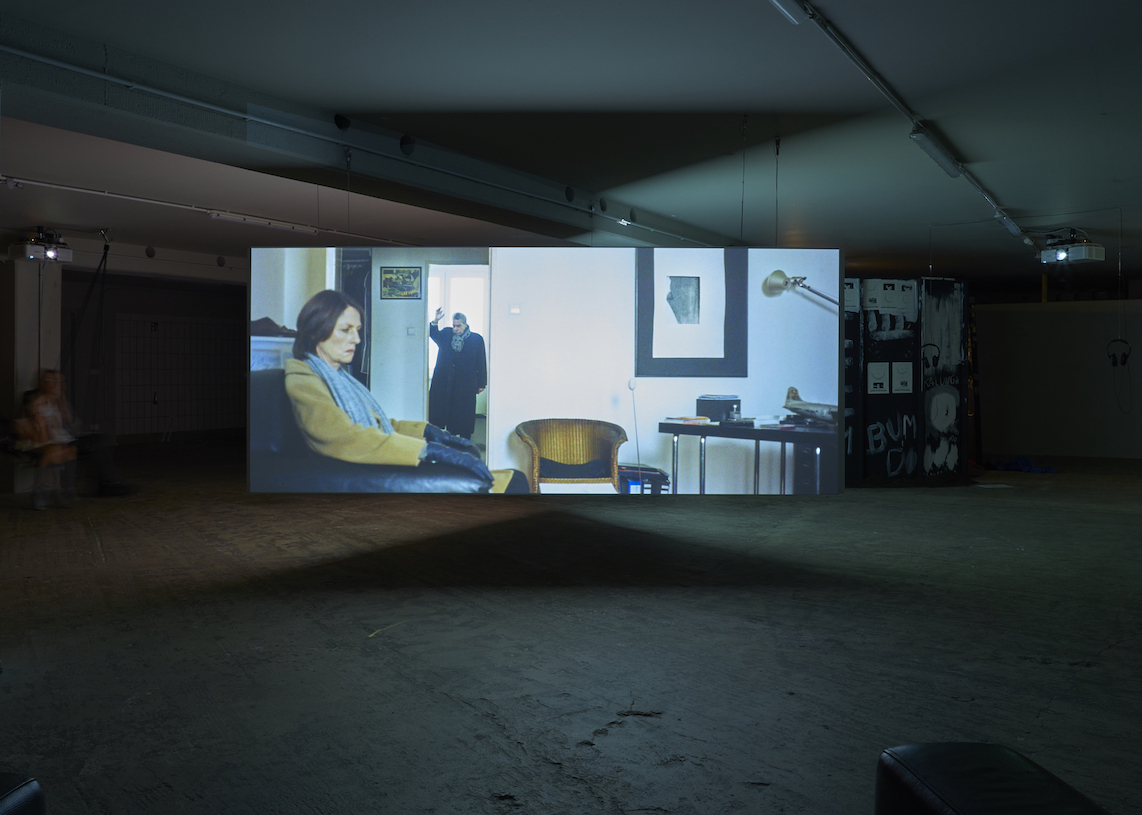 Installation shots: Wolfram Hahn
آذین فیض آبادی